The modern style of the interior is very variable and practical. At its core, of course, lie the requirements of person and the possibilities of the latest developments in the field of furniture design, engineering, construction / finishing materials and so on. But still in the notion of an ordinary person who does not have a special education, interior remains a very hazy concept. And this post is aimed at delineating the boundaries of this direction and revealing its main features.
---
SEE ALSO: A Dramatic And Modern Home In Wales To Inspire You
---


Convenient layout
Since today most of the townspeople live in apartments, and our apartments do not generally have large rooms, the modern style in the interior is aimed precisely at the comfortable design of small apartments. The main thing in this case is to make the layout of housing as comfortable as possible. Here, zoning is taking place in all possible ways, and the demolition of superfluous partitions in order to create a single space, which is fashionable today. In other words, now there are lots of opportunities to improve the layout of any apartment and within the modern style it is very welcome.
Color spectrum
In a modern interior, the walls tend to act as a background, so it's best to choose neutral shades: pale olive, light gray, and ivory, and white walls are already a cult in interior design. Dark colors can also be dominant in the interior. For example, the fashionable shade of riverside is perfect for decorating walls. But here it is important to remember that a dark interior needs to be able to decorate.
Color accents in the modern interior also have the right to exist. Bright and expressive in color elements "revive" the situation. One of the most fashionable nowadays techniques is the accent wall. However, this is not the only way to introduce saturated colors into the design of the room. This can be done through textiles or other decor.
Separate attention in style of the interior deserve prints. Geometric drawings, tropical motifs and graphic drawings not only decorate the space, but also set a special mood.
Environmentally friendly interior
In the modern interior, this topic is very important and relevant. If you can not use exclusively natural materials in the design of your housing, then at least give preference to those that can be called environmentally friendly. Also, the texture and shades of natural materials are welcome.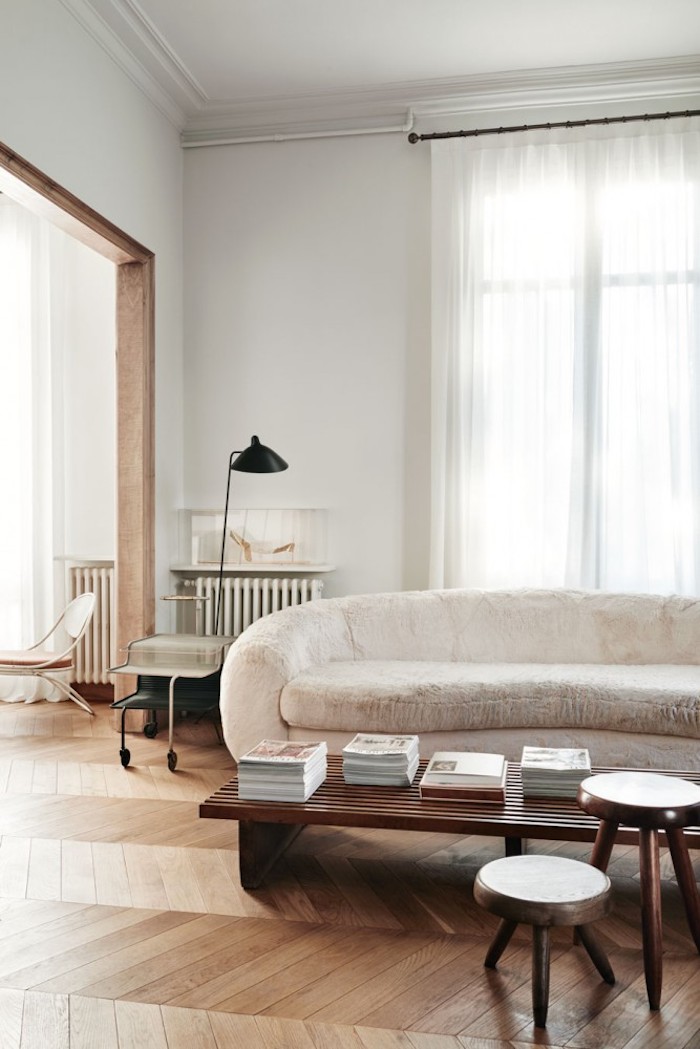 Lighting
Light-design of an interior is a separate kind of design art. A competent lighting scenario not only allows you to make the decoration of the room more pleasing to the eye, but also convenient to the smallest detail. Skillful introduction of lighting and additional sources of artificial light allows you to look at the same interior in a completely new way. Also it is impossible not to mention design of chandeliers, floor lamps, sconces and table lamps – these are far from minor elements, and full-fledged, if not leading, interior decor.
---
SEE ALSO: The Design Events To Attend This Spring That You Can't Miss
---
HOPE YOU LIKED OUR POST! FEEL FREE TO PIN ALL THE IMAGES TO YOUR FAVOURITE PINTEREST BOARD OR TO PRINT IT AND USE IN YOUR MOOD BOARD. FOLLOW US ON PINTEREST, TWITTER, SUBSCRIBE HERE AND DON´T MISS A SINGLE BREATH!