Since "we'll always have Paris", let's unveil some of its best-hidden secrets.
In Paris, there are some secret places that stand still, across time and tourism… Although they are being gradually revealed, the truth is that they are keeping it simple, and without the massive touristic tours that we see at the more known places in Paris.
Let's see them?
---
SEE ALSO: Best Restaurants to go during Maison et Objet 
---
RUE CRÉMIEUX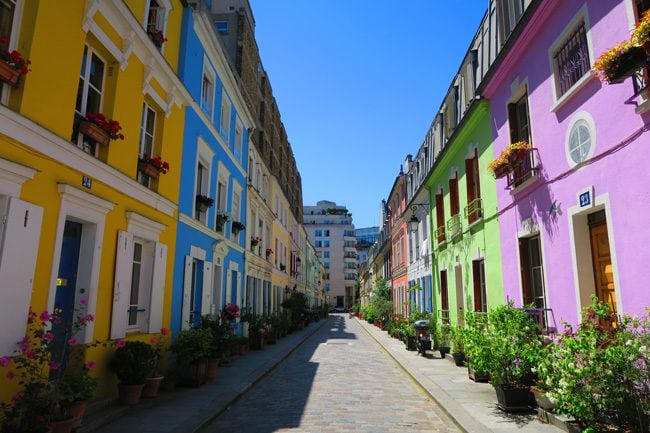 Well… this street was so hidden that, when the first posts about it came out, bloggers went there and tourists invaded it. Locals hated that situation and even today they don't like at all when curious people go there. They really don't understand why such a calm neighborhood became a touristic attraction. Ok, it's not a very secret place but at least it's not as if you were visiting Eiffel tower, so, take it as a lace that, gradually, is becoming known, but it keeps its simplicity and its most deep secrets.
PARC DES BUTTES-CHAUMONT – NORTHEASTERN PARIS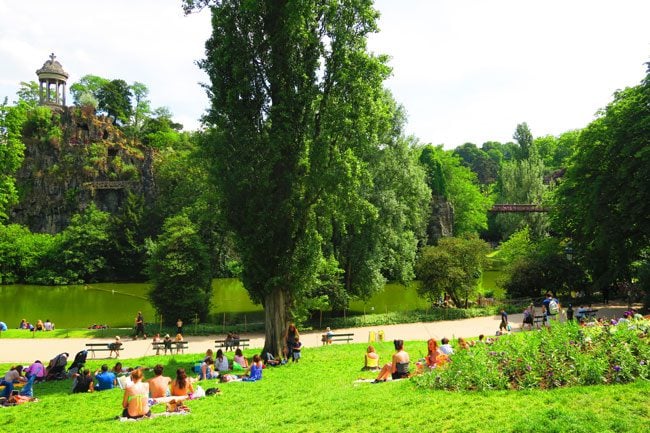 Choose a sunny weekends to go to Paris and stay at one of the best parks in Paris. It's way out in Northeastern Paris.
CANAL SAINT MARTIN – EASTERN PARIS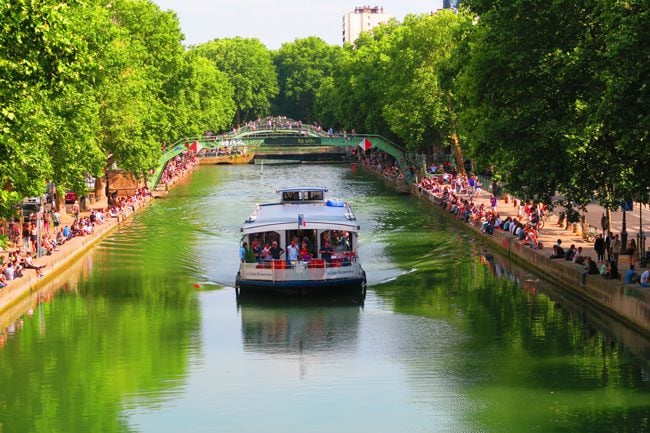 Between the Eiffel Tower, the Champs Elysees and all the other must see things in Paris, the eastern part of town is often forgotten. That's what makes parts of the Canal Saint Martin one of the best secret spots in Paris.
Traditionally a working class center, the 10th arrondissement is slowly being taken over by hipsters and young couples – changing the vibe of this neighborhood but still retaining a unique cultural mix. The canal is super romantic, specially when the sun begins to set.
THE TERRACE AT THE PRINTEMPS DEPARTMENT STORE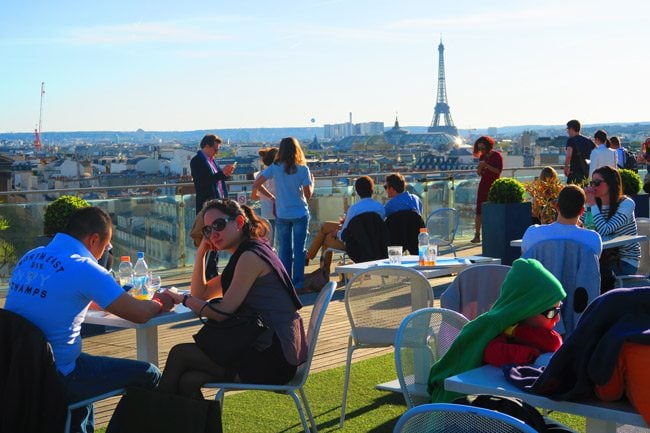 Le Printemps is one of the iconic Parisian department stores. However, its terrace is often forgotten and sadly, once it provides panoramic views of Paris! Take the elevator to the top floor and then head up the escalator one more floor, to Cafe Déli-Cieux.
RUE MOUFFETARD – LATIN QUARTER
It's one of the best market streets in Paris and with so many must see Parisian highlights nearby, it's often overlooked by visitors. That's what makes Rue Mouffetard one of the best secret spots in Paris! At Rue Mouffetard you'll find excellent spots for breakfast, along with the bulk of the fruit & vegetable shops.
---
SEE ALSO: Best Restaurants to go during Maison et Objet 
---
HOPE YOU LIKED OUR POST! FEEL FREE TO PIN ALL THE IMAGES TO YOUR FAVOURITE PINTEREST BOARD OR TO PRINT IT AND USE IN YOUR MOOD BOARD. FOLLOW US ON PINTEREST, TWITTER, SUBSCRIBE HERE AND DON´T MISS A SINGLE BREATH!