You can probably tell by now that we are focusing on showcasing some of the most coveted and acclaimed Interior Designers in key cities. In today's article, we are taking a look at Toulouse's Interior Design world.
---
SEE ALSO: READ ALSO: 15 Top Interior Design Firms In San Jose You Should Know
---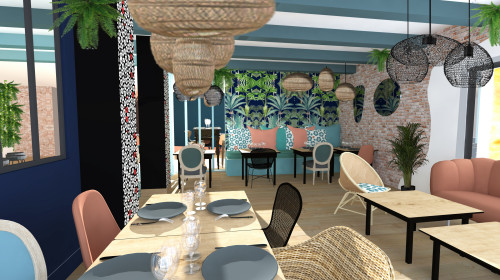 Photo by Lovell déco – Browse home design photos
Lovell Déco works with both professionals and final customers as well. With a more natural and down to earth décor to it, Lovell Déco offers a grounded approach.
< ?php get_footer(); ?>
Photo by j-magine décoration – Look for living room pictures
J-Magine Décoration might only have 5 years of existence, but don't let that distract you from the fact that they already have an established portfolio with modern décor.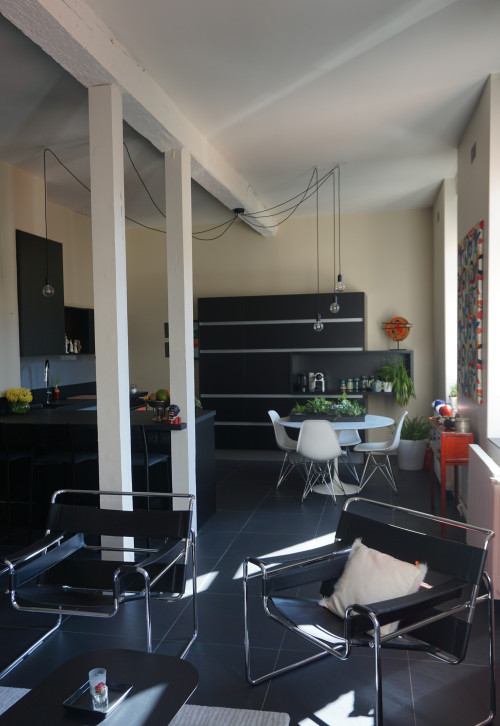 Photo by ESCALES COULEURS – Look for family room pictures
With a more budget-friendly approach to interior design. Escales Couleurs offers a service that is available to the majority of Toulouse's citizens. Upscaling and renovating rooms and homes that were once un-appealing.
Photo by AGENCER-CREER – Discover living room design ideas
Agende-Creer offers comprehensive and functional interior design assignments, interior design advice, interior design coaching, color advice, amongst others. Offering a full service to every single client.
Photo by Cosy Décoration – Maud Delanoë – More living room ideas
Cosy Décoration by Maud Delanoë offers a select and tailored help in any given project. At Cosy Décoration the philosophy is that even the slightest change can make or break a project.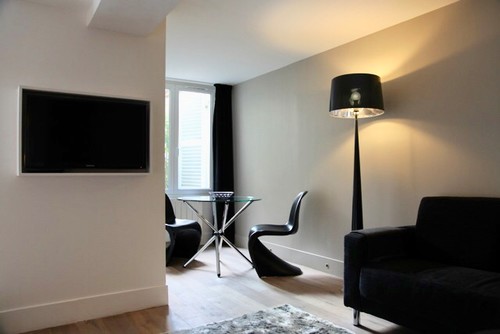 Photo by Vicenzidesign – Discover home design design ideas
Minimalistic design meets modern functionality, this is the design mindset of Vicenzidesign, and this project is a bold statement in terms of modern simplicity and functionality.
Photo by Annabelle Dutertre – Look for living room design inspiration
Working as a solo act, Annabelle Dutertre believes in giving her personal and experienced touch on to every single project that is brought to her.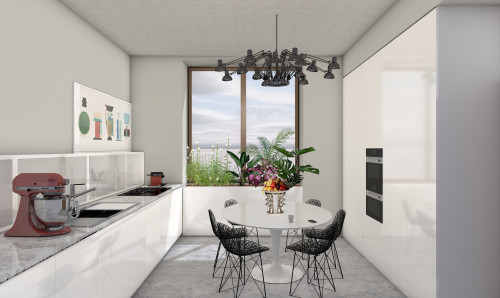 Photo by DESIGN FOLLIES – More home design ideas
With more than 20 years of experience in this field, Design Follies offers an extensive and rich portfolio backed up by their versatile styles and approaches to each and every single design proposal.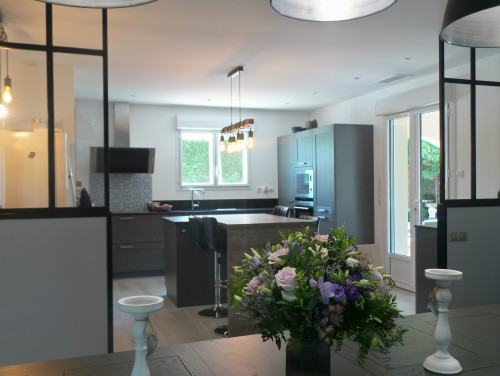 Photo by Émohome – Search kitchen design ideas
Émohome tries to replicate the same "wow" factor on to every project that they work on. Deeply rooted in a simplistic, yet modern design style. Émohome brings a smooth and "formally-casual approach"
Photo by Laurence JOVET Décoratrice d'intérieur – Look for living room pictures
With a modern and bold approach to her projects, Laurence Jovet has her own way of mixing styles and pieces that create a classic and modern blend that complement each other perfectly.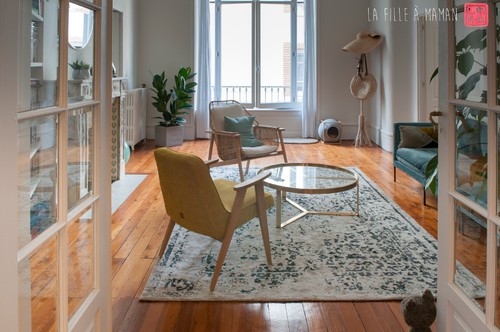 Photo by MF intérieurs – Browse living room photos
With a more natural and casual approach to each project, MF Intérieurs has the casual residential style locked in and they are one of the main references in Toulouse.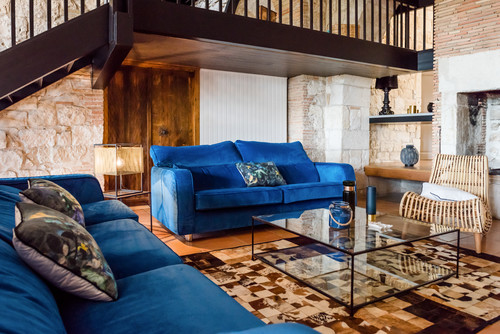 Photo by Laura Santini – Look for home design design inspiration
Modern style serves as the basis of Laura Santini's projects, however, she always tries to add in more rustic and natural elements to each project. This creates a more down to earth and personal experience to her clients and fans alike.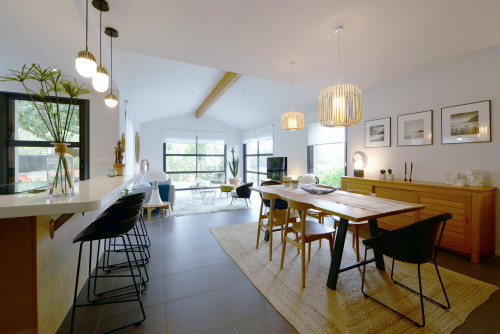 Photo by Laurence REGNIER – Décoratrice d'intérieur – Look for family room pictures
Contemporary style is Laurence Regnier's style. With a contemporary approach solidified by a great taste in selecting each piece, this makes each room feel like all of the pieces present belong there.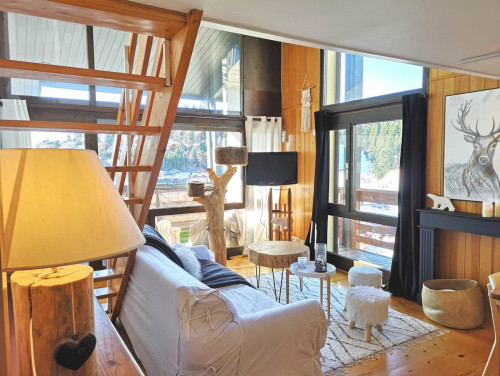 Photo by Ambiances d'Emilie – More home design photos
Rustic and Natural elements meet in the best way possible thanks to Ambiances d'Emilie. This ID has been able to create modern ambiences with natural/raw elements in an exquisite way.
Photo by Décoraly – Search living room design ideas
Modern Chic style with a subtle-Scandinavian approach to it. Décoraly are able to create décors that are rich in terms of overall quality and design without any "flash" elements.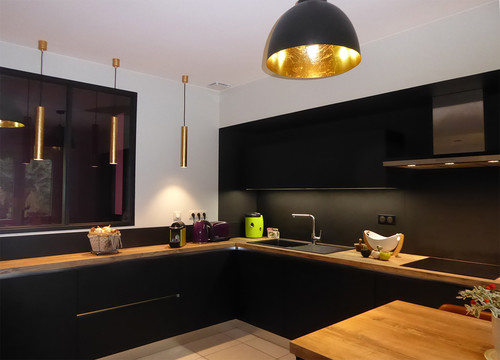 Photo by Futur Interieur – Look for kitchen design inspiration
Simple and modern décor right down to its core. Futur Interieur is built on this pursuit for the perfect modern and conventional décor design.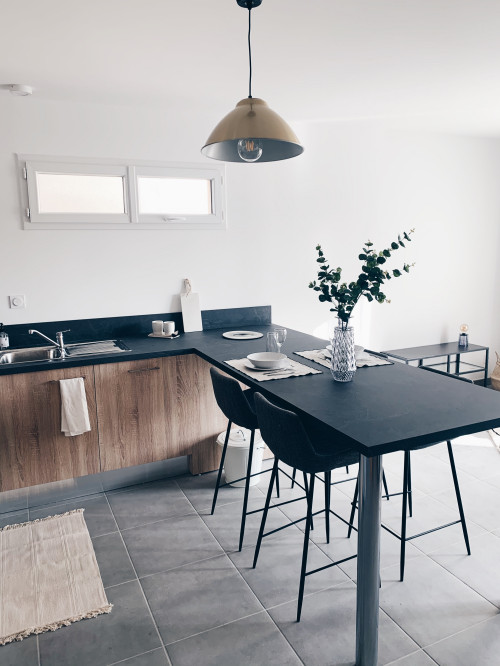 Photo by PostScriptum Design – Discover kitchen design ideas
Part of the modern and contemporary approach that most french ID try to follow, PostScriptum has that Scandinavian style moulded in the foundation of their projects, creating simple and cohesive designs.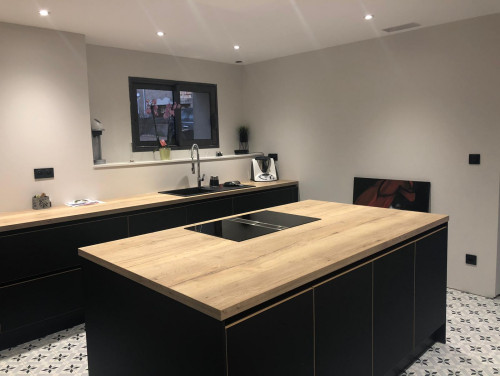 Photo by ATELIER DATCHA – Search home design design ideas
Keep it simple. This is how we could summarize Atelier Datcha's approach and vision. Keeping things simple and monotone allows for a more relaxed and personal connection to each project.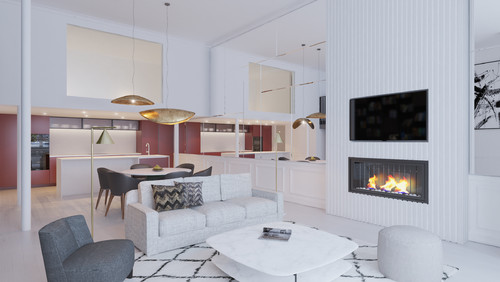 By Sebastien Manni / Emare Toulouse – See more Home Design Photos
Modern design with a couple of "flash" elements to capture the attention and interest of everyone. This ID duo creates contemporary projects that feature a couple of flashier pieces to uplift each project.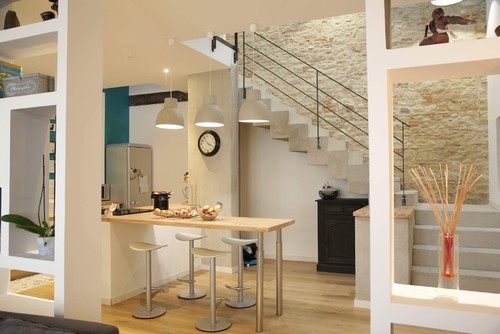 Photo by Marion Dedieu – Search family room pictures
Natural elements are blended with Scandinavian influences, creating a calm and all-round soothing interior décor. The combination is currently an instant classic that you should definitely consider.
---
SEE ALSO: Seeds & Growth: An Innovative Interior Design Experience
---
Did you like our post about Top 20 Interior Designers That Are A Staple In Toulouse's ID World? Feel free to pin all the images to your favorite Pinterest board. Don't forget to follow Essential Home on Pinterest and Instagram. Subscribe to our newsletters here, and don't miss a thing!