Instagram is the hottest social platform around. Maison et Objet is the hot design show in paris happening right now. So the trendsetters be it in fashion or in furniture are turning to this app to join the masses in praising what is a trend, what you shouldn't wear, what doesn't belong here and what should belong in our houses immediately.
So, our team has captured the best instagram moment of Maison et Objet for your evey only. When your search the hashtag #maisnoetobject let's see what happens. Here's the most popular pics of the tradeshow of 2016, according to instagram:
Boca do Lobo Stand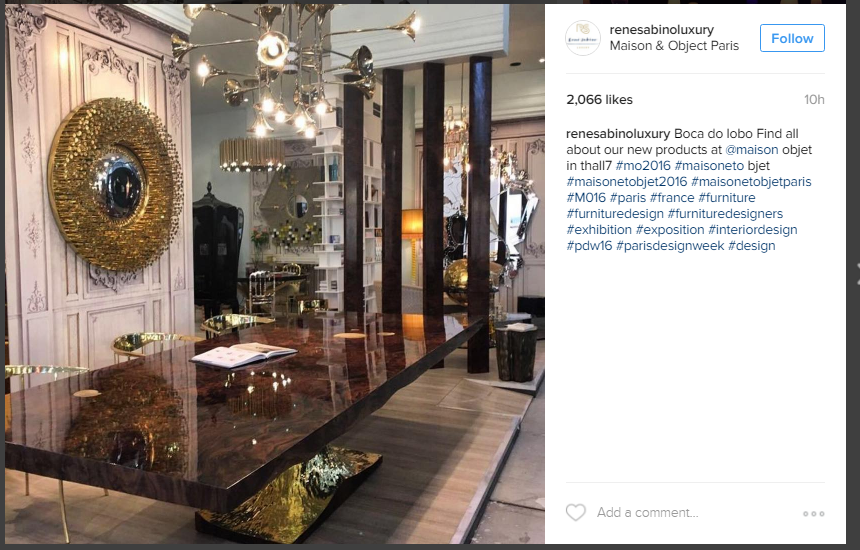 SEE ALSO: Paris Design Week 2016 – The Complete Universe of Maison et Objet
2. Hubs Interior Chandelier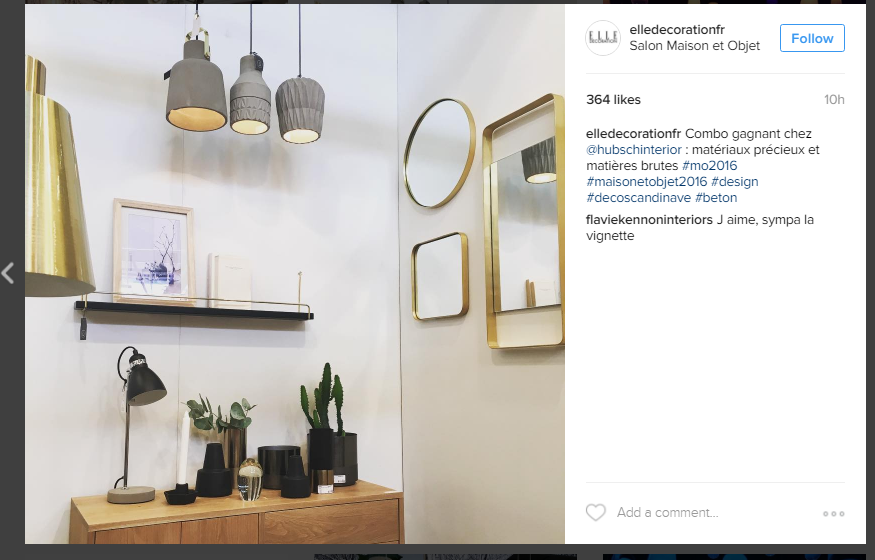 3. The installation of ceiling lights by Hirohitosaito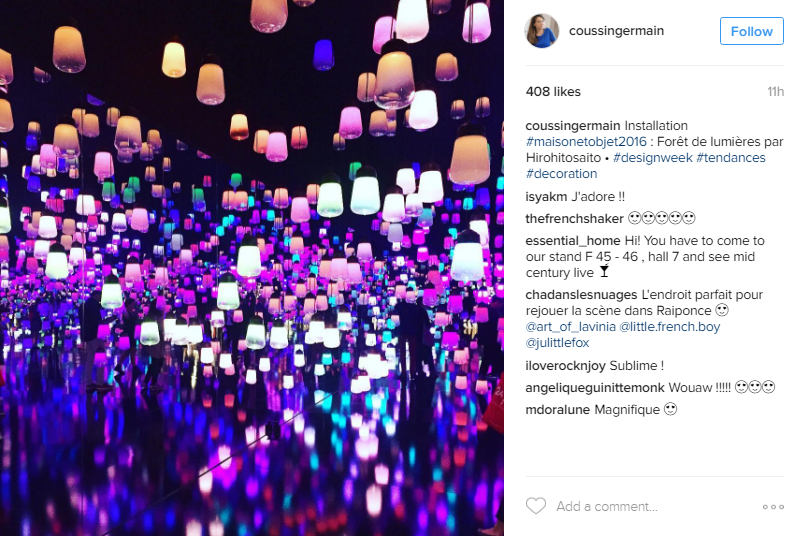 4. The artist Guive Khosravi working on a vase.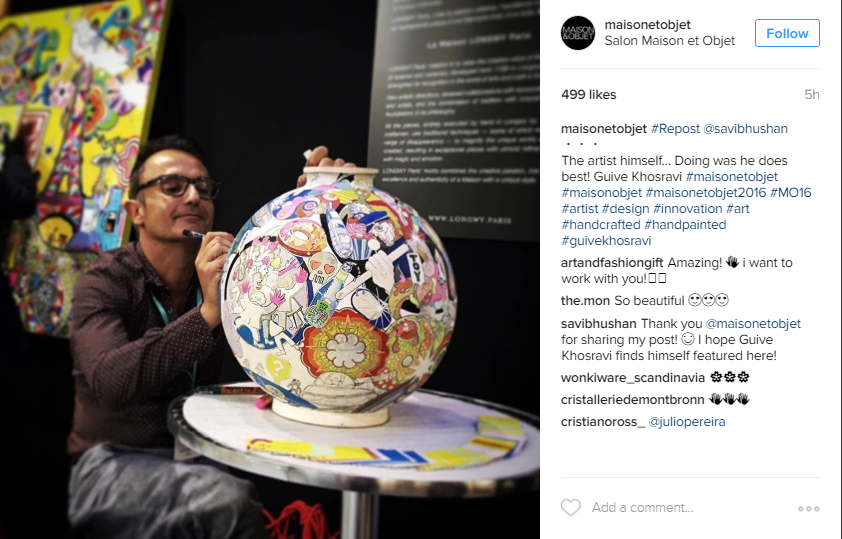 5. The Wooden Dolls by Vitra

6. Our personal favorite, Dandy Sideboard from Essential Home collection.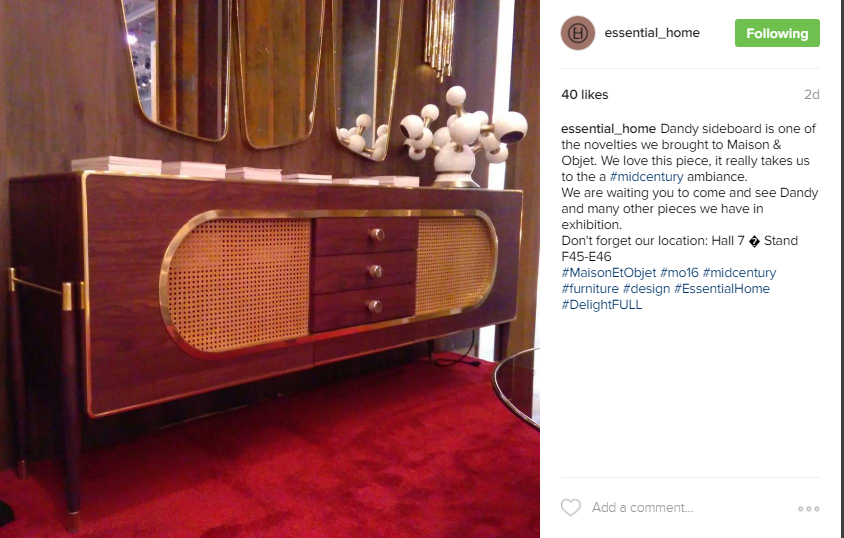 That's all folks. Hope to see along this paris design week. If you seek more inspiration, you can subscribe to our newsletter here at our website or you can follow us on every social network there is because we are there in hopes to get closer and closer to our clients. So you known the very best of mid century modern furniture is right there at your beck and call.
SEE ALSO: Paris Design Week 2016 – The Complete Universe of Maison et Objet