When you think about the best projects that are part of Jean-Louis Deniot world, it's unavoidable to relate it to elegance, class and refinement, along with an exquisite touch. There's no doubt that Jean-Louis Deniot rocks in what concerns a parisian touch in interior decor. He really has the technique, the art of transforming a space into an inspirational one. And that's not a lot of persons that can do that so good as he , actually, does. So that's why we at Essential Home decided to select some of his most glamourous projects: to inspire our readers.
Take a look below and enjoy the beauty of each one.
SEE ALSO: Embrace the Xmas Spirit with some Amazing Xmas movies
EATON PLACE – AMAZING MODERN DUPLEX IN LONDON

Each residence at Eaton Place seamlessly blends the classic and the modern. The new configuration includes three single floor lateral apartments, two duplex apartments and a large triplex. Each residence can be accessed directly from Eaton Place via a grand portico entrance with private lift access from the entrance lobby.
LUXURY APARTMENT IN CHICAGO
"The configuration was old-fashioned—small bathrooms, smaller closets, too many servants' rooms," Deniot described to AD Magazine. "We demolished 99 percent of what was there. It's 5,000 square feet, and nothing is original." That includes the intricate moldings, pilasters, and millwork—all of which seem so correct that it is easy to forget this is new construction and not a meticulous restoration.
PARIS LUXURY APARTMENT

With this apartment, Jean-Louis Deniot's interior design portfolio counts with traditional elegance and a feminine approach. Take a look and see why Deniot is one of the best home decorators, not only in France, but in the world.
MIDDLE EAST PROJECT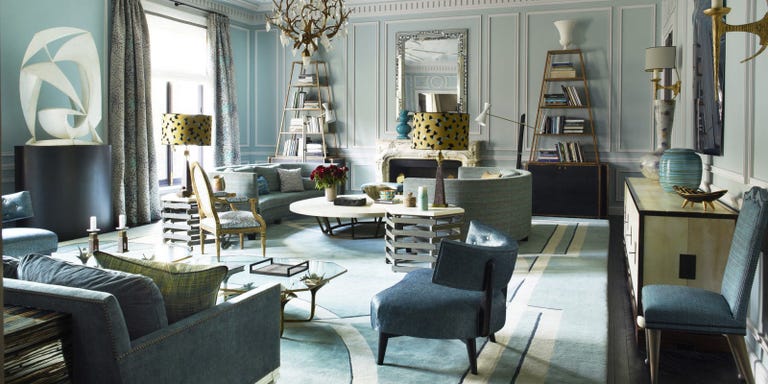 Inspired in Middle East world, this project developed by Jean-Louis Deniot mixes french influences with a Middle East flavour. Delicious.
NEW YORK INSPIRATIONAL DECOR 
Sumptuous furnishings and A-list art complement the soaring views in a duplex outfitted by Jean-Louis Deniot on Manhattan's far west side.
SEE ALSO: Embrace the Xmas Spirit with some Amazing Xmas movies
HOPE YOU LIKED OUR POST! FEEL FREE TO PIN ALL THE IMAGES TO YOUR FAVOURITE PINTEREST BOARD OR TO PRINT IT AND USE IN YOUR MOOD BOARD. FOLLOW US ON PINTEREST, TWITTER, SUBSCRIBE HERE AND DON´T MISS A SINGLE BREATH!