Every second person dreams of having his country house, where you can relax on weekends and during holidays. But did you think about moving from an apartment to your own home for permanent residence? This decision is not always easy. We will not talk about the location of the house and other individual factors. We decided to weigh all the common pros and cons. Shall we talk?
Benefits of living in your home
I would like to begin with the obvious arguments "for", which usually pushes many of us to leave megacities in a more peaceful environment. The first is, of course, ecology. In the city, especially in its center, from smog and dust you can not hide even behind the closed door of the apartment. And to get to, in fact, nowhere. Well, if you have a balcony: you can go out to "get some fresh air," but how fresh it will be is a controversial issue. Cottages and country houses give us an excellent opportunity to enjoy not only nature, peace and tranquility, but also more picturesque views outside the window. And this, of course, is a huge plus.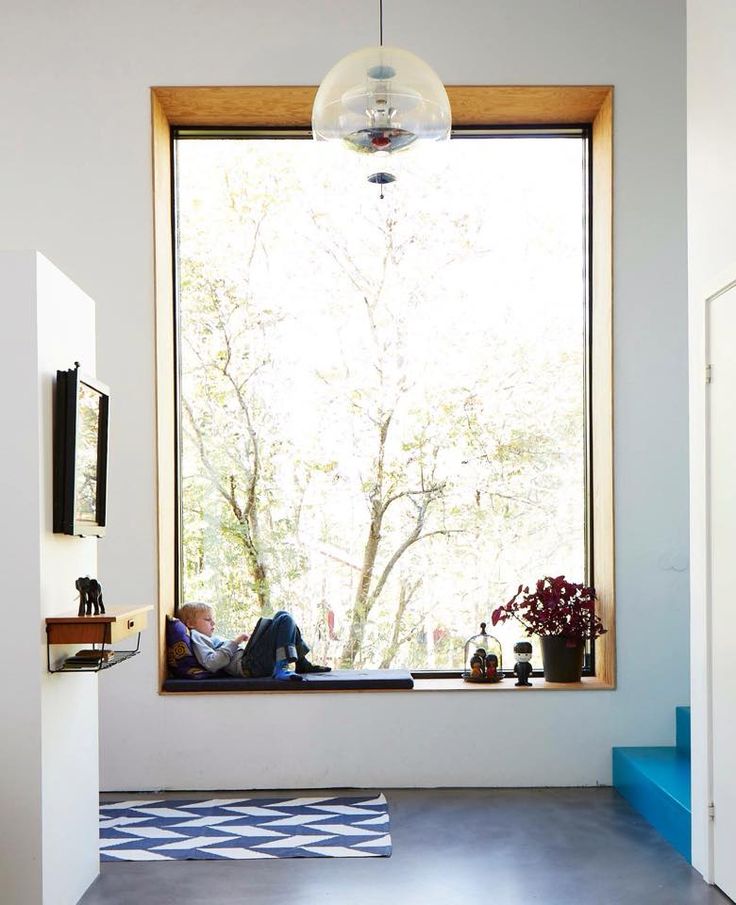 The second, also very weighty factor "for" is that in your home you get more freedom, both literally and figuratively. You can design the architecture of the house yourself, its layout – here you can make a spacious hallway, and a bathroom with a window, and a kitchen, which every mistress dreams about. In short, you can get everything that the most of apartment owners dreams about, especially when there is nowhere to put a washing machine or a bathroom is more like a closet than a full-fledged room. Needless to say that in your own house you can make as many fireplaces as you want? For an apartment, even one real fireplace is an unacceptable luxury.
SEE ALSO: How to decorate a dark interior
Moreover, you get relative freedom from neighbors. In the apartment from them can not escape. You have to hear the conversation behind the wall, endure when "walk on the head" (if you do not live on the last floor), and in the worst case also suffer from such disasters as a flooded ceiling and other evil spirits. In your home everything is much easier and more pleasant – you can collect friends for the holidays, not being afraid that neighbors will call the police only because the guests laughed or danced. You do not disturb the peace of the neighbors (of course, if the celebration or rest does not get out of hand), and they are yours. Well, even the very realization that you can at any time go out on the porch with a cup of tea, not caring much about your own appearance – is already nice.
If you are very fond of pets, especially large dogs, then in your own home for you will be a real paradise. By the way, for pets – too. Dogs can safely run around the yard, they will not have to walk inside; and the cats will walk on their own, as they like, pinching the useful grass for the stomach (in the apartment you have to give them special pills or buy the same grass).
Another plus is the availability of your own land. Grow cucumbers, potatoes and tomatoes, do not want to mess with vegetables – do a pretty front garden, create a garden of fruit trees or completely sow the grass with everything. Also here you can build a small pergola, hang a hammock, and even put your own fountain!
SEE ALSO: Eco-friendly interior: detox at home
What else to think about
It can not be said that life in a private house has such negative aspects, which could be called unambiguous arguments "against". Moving to your house, it is important to understand that in most cases everything falls on your shoulders. You become a full owner of your home: you have freedom in return for responsibility. A beautiful courtyard will be beautiful only if you keep it clean (and it's not so easy during autumn fall and winter snowstorms), the house will be warm and reliable only when you are following it: the pipeline and electrical wiring should be under your control. You will also have to worry about security.
If you want home vegetables, fruits and berries, you will either have to master the skills of gardener, or pay a person who will do it. And the repair in your house lasts almost constantly: while you change the metal roofing on the roof, paint the fence and repair the barn, it's time to update the interior of the living room and change the tile in the bathroom. That is, the house and the site will have to deal with all the time. Everyday. If you are ready for this, you are ready to constantly invest efforts and savings in your home, if it is only for your pleasure, then, perhaps, you will not regret that you decided to exchange an apartment for your own "kingdom."
HOPE YOU LIKED OUR POST! FEEL FREE TO PIN ALL THE IMAGES TO YOUR FAVOURITE PINTEREST BOARD OR TO PRINT IT AND USE IN YOUR MOOD BOARD. FOLLOW US ON PINTEREST, TWITTER, SUBSCRIBE HERE AND DON´T MISS A SINGLE BREATH!