Today in the Internet you can find thousands of articles on how to decorate the interior. But most of them, frankly speaking, are obsolete or carry so "jaded" ideas that to rely on them – let themselves down. If you want to create a truly modern and stylish interior design, we recommend that you avoid the most common mistakes and very "vulgar" cliches, which we will tell you about in this article.
Heavy-weight window decoration
If only you do not want to recreate the style of one of the Ludovics in your interior or turn your room into a Renaissance or Baroque museum, we recommend that you abandon the window design with lambrequins and other textile excesses. In modern interiors, the laconic decoration of windows is valued. In some cases, the window should be left as it is, naked.
SEE ALSO: Luxury apartment in Moscow, 65 m²
Multilevel ceilings
It's unclear where the idea came from that a multi-level ceiling is beautiful and stylish, but most provincial designers simply adore this technique. However, look at the design projects of leading masters from France, the USA, Italy and other countries – nowhere you will find such ceiling structures. Especially horrible looks such a ceiling in a low room – it literally hangs and, by no means, decorates the interior. But glossy stretch ceilings – on the contrary, look elegant, easy, give a sense of high room.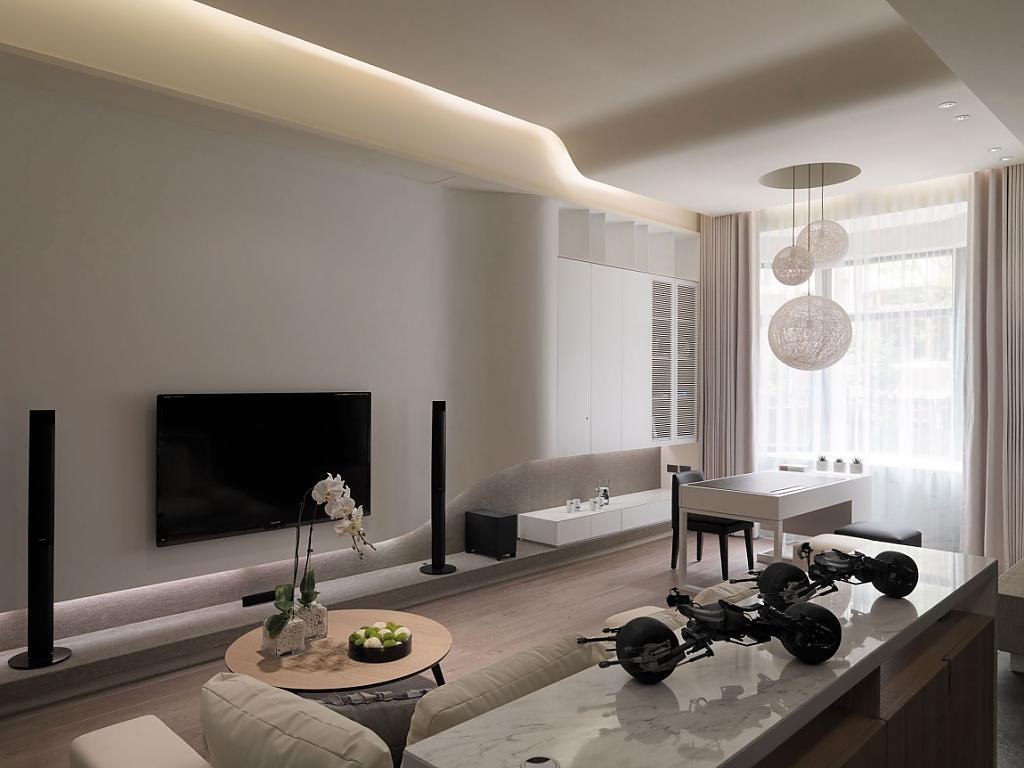 The abundance of spotlights
When the entire ceiling is dotted with point lights, there can be no talk of comfort. In general, this is an obsolete and impractical method, which brings to mind the idea of "European-style repairs" of the early 2000s. Small spots just blind the eyes and can ruin even the most successful decoration of the room. We suggest you leave small built-in light bulbs for highlighting niches and other architectural projects, but do not use them in huge numbers as the main room lighting.
Lonely chandelier
To go to extremes and trust the lighting of a room with a chandelier lonely hanging under the ceiling is also wrong. This is appropriate except in the rooms of student hostels, but not in the interior of a modern apartment. It is important to learn how to organize lighting at all levels – for good reason, there were invented floor lamps, sconces and table lamps.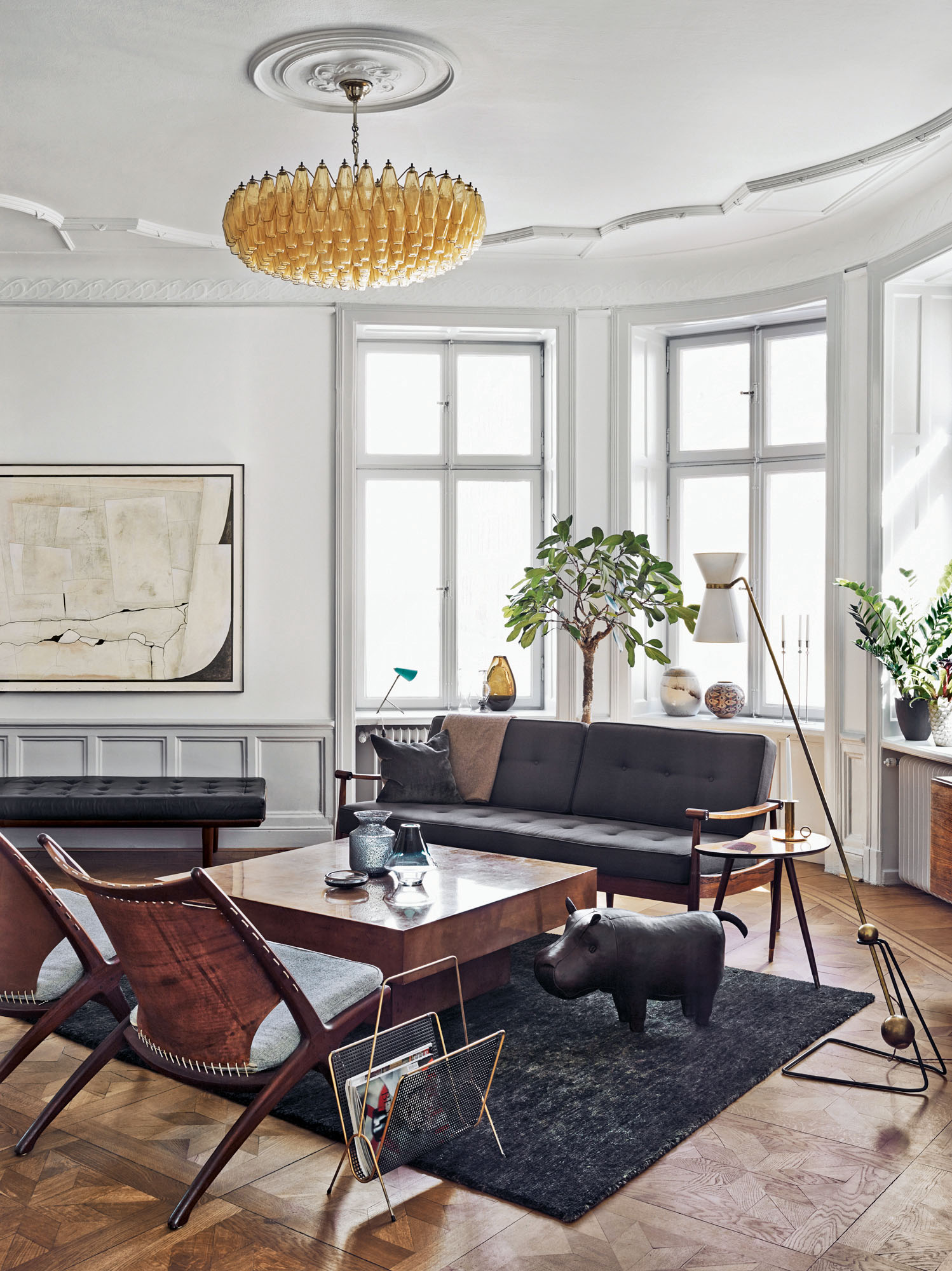 SEE ALSO: Interior of a small apartment: 3 design myths
Say no to glossy paint for walls
Of course, if we are talking about painting one, the accent wall, then glossy paint can play "on hand". But for global use it does not fit. The interior with such walls will be too shining, through chur pressing on the psyche and sight. Gloss will literally absorb color, so better consider matte analogs of the chosen paint – you will not regret.
HOPE YOU LIKED OUR POST! FEEL FREE TO PIN ALL THE IMAGES TO YOUR FAVOURITE PINTEREST BOARD OR TO PRINT IT AND USE IN YOUR MOOD BOARD. FOLLOW US ON PINTEREST, TWITTER, SUBSCRIBE HERE AND DON´T MISS A SINGLE BREATH!